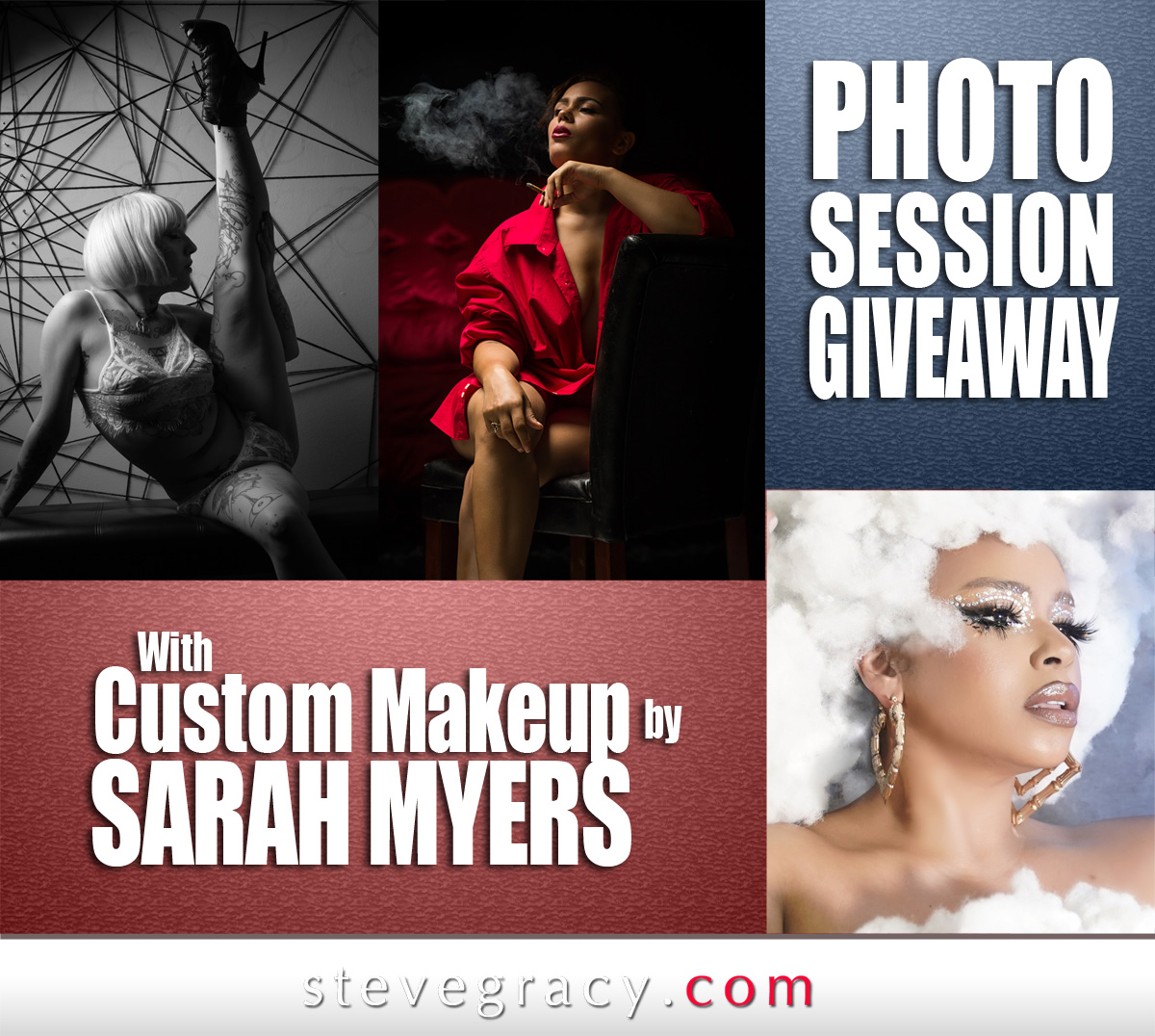 I'm pretty excited to be collaborating with the incredibly talented makeup artist, Sarah Myers. But I'm even more excited to announce the GIVEAWAY we're doing. One lucky gal will win a Boudoir Session with myself and miss Sarah Myers valued at $2,700. If you'd like to win it for yourself or someone special in your life, all you need to do is join my Patreon to be automatically entered in the contest. The winner will be chosen LIVE on October 24th.
https://www.patreon.com/stevegracy
Once you're signed up you can earn EXTRA entries by completing any of the following tasks. Just take a screen shot of each one and send them to stevegracy@gmail.com with the subject line "contest entry".
Follow:
IG @Beautystm  – 3 entries
IG @artbystevegracy  – 3 entries
FB Sarah Myers  – 3 entries
FB Steve Gracy Photography  – 3 entries
Share:
Share any post on our FB or IG about the contest and receive 3 entries each.
Tag your friends – 1 entry per person tagged
Best of luck to everyone! Stay tuned for more updates!
Details:
– Session will take place in Wichita KS at my studio, so if you live out of town you will need to travel to us, and accommodations will not be provided.
– Winner will receive 20 digital images of your choice from your session, edited and retouched. Session and images are completely free of charge. No additional purchase necessary, but you can upgrade your images to prints or a book if you like. Contact me for more info or clarification.
– We will be using images and video from the session online and social media. However, if there are certain images from the session that you would like to keep private we have no problem accommodating that. We'll review all the images together directly after your shoot.